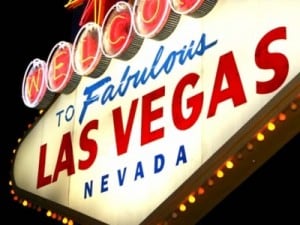 Looking Back on 2013 – Nevada Online Poker – a Historic Year in Review
The end of one year and the beginning of the next always delivers plenty of Top 10 lists that look back over the notable achievements and news of the previous 365.25 days. Concerning Las Vegas online poker, currently being offered by both WSOP and Ultimate Poker with more sites probably launching in 2014, 2013 was a big year for the state of Nevada, and the US as a whole. 2011 saw a late holiday present delivered just a couple of days after Christmas as the US Department of Justice quietly announced that each individual state would be allowed to decide its own online gambling destiny, as long as sports gambling was not included.
Early in 2013, on Thursday, February 21 to be precise, Nevada became the first state in the US to legalize online poker, and it would take some time to build the infrastructure and actually deliver the first virtual hand of Texas Hold 'Em in the Silver State. Later that day, a deal which had been introduced earlier that morning to legalize interstate online poker compacts was rubber-stamped through the Assembly Judiciary Committee, as well as the State Senate and Assembly, and found its way to the desk of Governor Brian Sandoval, where it was quickly signed and became law.  Other than Caesar's WSOP brand, none of the Las Vegas poker rooms are yet offering the game to players, we expect that this will change in the very near future.
Now that the paperwork had been processed, Nevada had to hope they could physically launch actual real money Internet poker ahead of other states. At that time New Jersey, Delaware, California, Pennsylvania and several other states were contemplating the legalization of Internet gambling as well. Sandoval, in a scheduled press event, said, "This is an historic day for the great state of Nevada," in what can easily be considered an understatement. It was probably no surprise that the gambling center of the world became the first US state to legalize Internet gambling, in the form of online poker, and it was only nine weeks later when it became a reality.
Ultimate Poker opened the historic first-ever legal Internet poker room based in Las Vegas, after having been one of the first companies to obtain an Internet gaming license in the state. April 30 was the important day that virtual Vegas poker actually became a reality. Ultimate Poker, a subsidiary owned by Station Casinos LLC, now currently and consistently leads the WSOP Internet poker site in daily cash game traffic, and immediately made news by employing high-profile poker pros to represent their website, including the popular Antonio Esfandiari.
On September 19, nearly 5 months after the UP site being the only game in town, Caesars launched its World Series of Poker real money online poker room in Nevada, powered by gaming software leader 888 Holdings. Those two websites are still currently the only legally licensed virtual poker rooms in the state of Nevada. While access is only provided to residents of and visitors to the Silver State, the launch of Internet poker in Nevada can easily be considered a huge and historic victory for online poker across the US. Last year is behind us, long live the historic 2013 as we prepare for whatever 2014 has to offer the Las Vegas online poker industry.  Learn more about Nevada online poker in our Las Vegas online poker reviews.