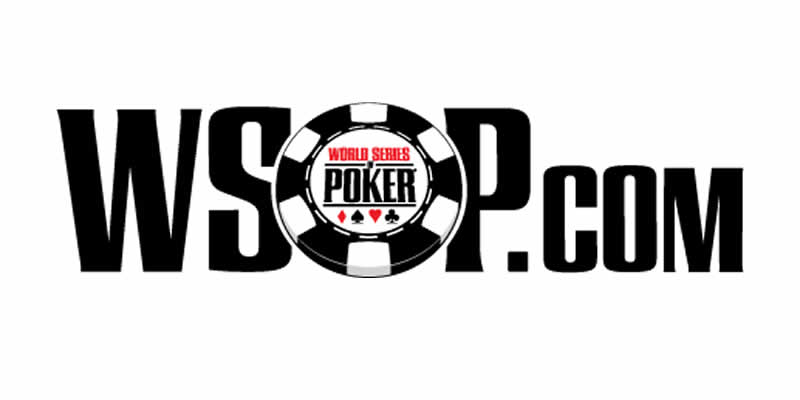 45th WSOP Pushes WSOP.com Ever Higher in Virtual Card Player Traffic
Sometimes, branding is hard to beat. Such is the case for the beleaguered Ultimate Poker legal online poker site in Nevada. With the 45th annual World Series of Poker kicking off in Las Vegas on May 27, the WSOP website which competes with UP in providing regulated cyber poker to Nevada residents has shown a recent and substantial uptick in player traffic. And It Is Easy to See Why. The World Series of Poker is a 65 event poker spectacle which draws players from all over the world. When the WSOP brand was purchased by Caesars Interactive Entertainment Incorporated, the new ownership had at its ready literally billions of dollars to throw at brand recognition and promotion. On top of that, the WSOP was already regarded as the most anticipated and popular poker event each year.
CIE is the largest "online, mobile and social gaming company focused on casino entertainment" in the world. They are a subsidiary of Caesars Entertainment, which just happens to be the world's largest gaming company. So it is impossible for Ultimate Poker, owned by Fertitta Interactive LLC, to combat dollar for dollar any type of promotional or advertising campaign which CIE undertakes to promote its WSOP site. And the WSOP brand benefits both its real world poker tournament in Las Vegas and its virtual Nevada poker room in a powerful, cyclical style of recognition. Nevada residents and visitors playing on the WSOP site are met with multiple opportunities to play in the brick-and-mortar World Series of Poker. And entrants from all around the world to show up in real-world Las Vegas to participate in the world's biggest poker tournament obviously have a lot of down time between games. That is when a full-fledged print, web, radio and TV media push will be luring those card players to the WSOP site.
Brand awareness created by the well-known WSOP name has already driven the World Series of Poker to a marginal player traffic lead over UP. But because of the impending WSOP real world poker offerings in Las Vegas, and a huge 12% rise in traffic just last week, the WSOP legal online poker site can now claim a full two thirds of all legal Internet poker players on cash game tables. The most recent seven-day average at WSOP has risen to 100 players, which is exactly twice that of the average 50 players found on Ultimate Poker. And the good news for Nevada concerns where those players are coming from. Nevada gaming officials say the total numbers generated by WSOP, UP and the third regulated site, Real Gaming (currently running a soft launch with limited availability) are up on a total basis. This means that new players which were previously not hitting the virtual felt at any Nevada internet poker room have joined in.
UP opened up a serious market advantage and was the only Vegas online poker company to deliver legal Nevada Internet poker for a full five months after launching on April 30, 2013. After WSOP launched a virtual poker room, it began to gain traction immediately. In recent months WSOP began to pull ahead, garnering roughly a 10% lead in cash game player traffic. But since the Head of Online Poker at WSOP, Bill Rini, recently guaranteed "at least one qualifier" running daily on the WSOP website, the move towards that poker playing portal as a choice over UP is probably only going to continue. After the WSOP concludes on July 7, it will be interesting to see if the WSOP website continues to maintain such a dominant lead in player traffic. The qualifiers Rini referred to involve paying a much smaller than usual sum of money to enter a satellite tournament. The victor receives entry into one of the 65 WSOP tournaments which will be held this year, such as the WSOP Main Event, which usually requires a $10,000 entry fee.
So that is obviously one thing that is pushing player traffic over at the WSOP site. A Nevada poker player can enter a $20, $50 or $100 satellite qualifier, and parlay that into a massive multimillion dollar WSOP Main Event championship and bracelet this year. UP also sponsors WSOP satellite qualifiers, but obviously does not want to spend too much time promoting its number one competitor. Currently the UP website is running one 2014 WSOP Main Event qualifier each week, and may double that in the near future. But with the World Series of Poker virtual and real-world entities promoting each other, and the WSOP website offering a minimum of seven qualifiers each week, UP can at this point only hope to recoup important cash game player traffic once the biggest poker tournament in the world has ended.