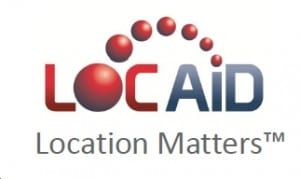 Locaid Named as Multi-State Internet Gaming Agreement Geolocation Provider
Nevada provides its residents and any vacationers or visitors access to real money poker gambling via the Internet.  Delaware is one of the other two states which offers Internet gambling, in the form of casino gaming and online poker. And after last month's historical Internet poker compact, Delaware and Nevada stand ready to benefit from each other's player pool size. As smaller US states, it makes a lot of sense for those two to develop an agreement whereby Delaware residents can play at poker sites offered by Nevada, and vice versa. The governors of both of those states recently announced that a geolocation company has been selected to handle that Internet poker agreement.
The Department of Justice recognition that only sports gambling should come under the regulation of the Federal Wire Act cleared the way for state-sponsored Internet gambling. The only provision is that a state which decides to offer online gambling options can only do so to its residents and anyone else located within physical state boundaries. Technology companies have created virtual fences which mirror geographical boundaries to provide monitoring, and legal/illegal access designations. One of those companies which has been providing this type of technology for years is Locaid LLC. Under the Multi-State Internet Gaming Agreement which those two legal Internet poker states signed, Locaid has been chosen as the provider for player verification through geolocation technologies.
The company announced alongside Delaware Governor Jack Markell and Silver State Governor Brian Sandoval that it will indeed be providing the burgeoning US Internet gambling industry with the first physical player verification service that is compliant with the rigid state regulatory requirements involved in the groundbreaking poker player pool sharing agreement. The poker compact was drawn up in such a way that it will allow for other states to join in the future. Currently at least 10 states, including California and Philadelphia, are aggressively pushing for legalized online gambling. Some industry analysts believe the Golden State will legalize at least online poker as early as this year, and that Philadelphis is not far behind.
After the announcement was made, the Governors said there is no set date for the "implementation of the interstate market", but Markell said that since all regulations have been adhered to and there is an agreement in place, he believes it is in the best interest of both states and their poker players to "push this as quickly as we can." Security, age verification and other issues must be met, but Locaid has been providing virtual fences for Internet gambling businesses around the world for years. The company already offers its services to both Delaware and Nevada individually, so they are easily set up for a quick transfer to a multistate platform.
Rip Gerber is the President and CEO of Locaid, and he said his company's mobile compliance technology laid the platform for the first interstate online poker deal between the two states. He also pointed out that every real money gambling site physically located in the United States already uses Locaid player verification. Customers like Station Casinos and Caesars in the United States, as well as 888 Holdings and William Hill located overseas, have been using that company's software successfully. When asked if support for New Jersey is in place, Gerber said that any US state which legally offers Internet gambling options can be easily integrated. Along those lines, Sandoval stated that he has been in touch with Garden State gaming officials, and would love to see them join the Nevada/Delaware partnership. Learn more about online poker options for Nevada players in our Vegas online poker reviews.