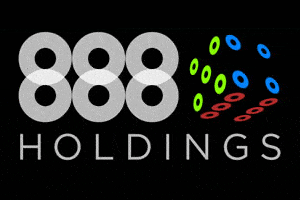 New Nevada Online Poker Player Pool Sharing Network to Launch
The Nevada online poker industry centered in Las Vegas made a big move toward sustainability and growth last week. In early July, the Nevada Gaming Control Board (NGCB) announced approval of the combination of online player pools. This would allow competing poker rooms to join their player account lists, and allow much simpler operation for Nevada poker players. Once a resident or visitor of Nevada opens a virtual poker account at any of the state-licensed Internet poker rooms, they would be able to play at any other online poker parlor that is part of this new network. Last week, the NGCB administrators advised 888 Holdings to begin implementation of the shared player pool agreement.
888 to Run Player Pool Sharing Network
888 currently handles the gaming software for the WSOP poker room which leads the state in traffic. Real Gaming claims one of the other two Internet poker rooms in Nevada, but has showed virtually no traffic in its early existence. Ultimate Poker runs the third state-sanctioned cyber poker room in the Silver State, and is the only other substantially visited site. This new player pool network agreement currently only includes the WSOP and UP sites. One of the problems with attracting customers in a state with as low a population as Nevada (2.8 million) is liquidity. Cash game players need to be able to change tables quickly, and are attracted to rooms with more traffic, therefore, more available money.
Also, by allowing competing poker sites to combine traffic, it creates a great situation for the customer. The poker player will always go where the better Vegas online poker tournaments are, where there is more cash game traffic, where the control panel and display is easier to use, and there are more rewards and incentives. If two competing sites have access to each other's player pool, this will create a situation where those two companies must consistently work on improving the customer experience at their site, or the customer will simply ahead to the competition. Online poker players who focus on tournaments will also benefit, by more money paid out thanks to a greater number of entries.
Poker Player Pool Sharing is Great Long Term Move for Nevada
While this looks like a great move in the short term, it is actually smarter as a long-term strategy. A positive cyclical effect will take place. Possible customers who have been on the fence about joining up and playing in the Nevada online poker industry will see more traffic, a more attractive reason for signing up. As these players are added to the poker pool network, still other potential players see the bigger player pools, and sign up as well. This will strengthen the size of the shared network as well as the viability and sustainability of the Las Vegas centered online gaming network, which Nevada began in 2013.
888 proposed the idea to the NGCB, and if it succeeds, it could be replicated for the already signed Delaware/Nevada player pool agreement. Governors of those two states signed off for approval on the Multistate Internet Gaming Agreement which would allow virtual player pool sharing across state borders. With a positive online gambling mindset and network growing in the United States, this would obviously position 888 as a leader in the industry as more states begin offering Internet poker. 888 signed an agreement with Avenue Capital Group to form the All American Poker Network (AAPN) in March of last year. 888 operates a New Jersey state-based poker room, and when Treasure Island's online poker parlor opens in Nevada, those two websites are set to team up.