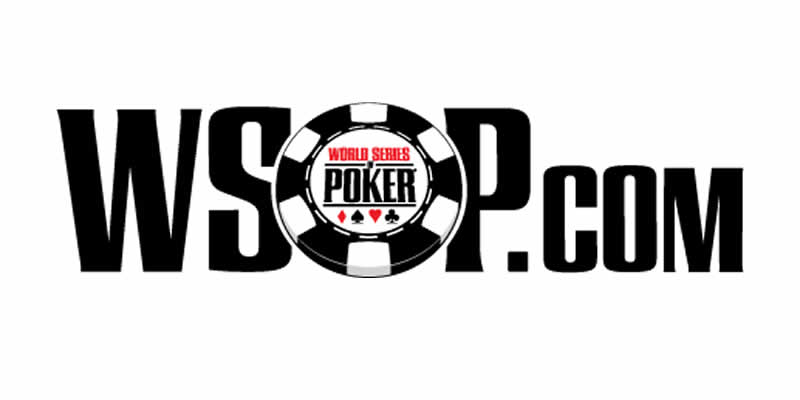 Vegas Online Poker Tournament Report for Feb 28 to March 2
Back in the second week of February, Vegas online poker player Butters took home better than $5,000 in the WSOP Sunday 15K Guarantee. And just this past week, Butters stamped his ticket to the 2014 World Series of Poker Texas Hold 'Em Main Event, the biggest and most anticipated brick-and-mortar poker tournament in the world. In the WSOP $215 Qualifier to the 2014 $10,000 Main Event run on March 1, he outlasted nycdp123, who took down the second place prize of $800. The WSOP qualifier replaced the usual Saturday $27.50 R&A $3,000 Guarantee tournament.
The 45th running of the World Series of Poker, and the 10th in a row held at the Rio All-Suite Hotel & Casino in Las Vegas, begins on May 27 of this year with the Casino Employees No-Limit Hold'em Event. The Texas Hold 'Em Main Event is a 10 day contest beginning on July 5, and online Nevada poker player butters will now have a shot at the $10 million first-place prize money. Weekly through the main event, the WSOP poker site will be offering satellites for the Main Event, as well as any other $1,500 tournament. Players frequenting WSOP that win a $1,500 seat can use that voucher in any of the $1,500 tournaments offered during the 19 day World Series of poker tournament schedule. All Main Event qualifying wins may only be used in that tournament. You can learn more about what the have to offer in our WSOP Poker Room Review.
UP ran five major tournaments this past weekend, with 216 hopeful card players vying for 29 prizes. The total cash winnings topped $23,000, with the biggest individual cash take belonging to Piejay in the Sunday $10,000 tournament with $5,936 delivered for the first-place finish. The overlay during that tournament was $1,264, since the guarantee was not met. WSOP kicked off with four major tournaments, totaling 307 entrants angling for the 42 available prizes. Prizes totaling $40,825 were on the line, including the Main Event entry won by butters, with a value of $10,000. That tournament win was good enough to give butters the largest individual take of the week at either WSOP or UP. Real Gaming launched as the third legal and regulated online poker site in Nevada back on February 18, but has had software problems and other glitches which forced them to pull their Sit-n-Go tournament schedule.
The $27.50 R&A $3,000 Guarantee at the WSOP for Friday, February 28 attracted 75 players that bought in for $25 apiece. There were 53 rebuys at $25, and also 50 add-ons for $25, bringing the total prize money to $4,450. The first 10 spots were paid, with ATLien taking home first place and $1,290.50. Second place went to ZenArcher, who pocketed $756.50. The WSOP $27.50 R&A $3,000 Guarantee for Sunday, March 2 saw 72 runners, with $4,375 in prize money offered after rebuys and add-ons. HighXRoller was top dog, taking home $1268.75, and gloves2 finished second for $743.75.
WSOP also ran their usual 15K Guarantee for Sunday, March 2. 106 players entered the $215 ($200 + $15) tourney, fighting for $21,200 in prize money. The aforementioned Piejay took home first place, while Alicia Keys pocketed $3,434.40 for a second place effort. At UP, the $2,500 Nightly ran on Friday, February 28. 42 players had a chance at $4,186, with SHINATE taking home first place and $1,548.82. The Saturday, March 1 $2,500 Nightly and $1,110.19 was won by Nevada online poker regular FLUFFYBUNNY, who was also the best in the field for the UP $3,000 Sunday R&A for March 2 which delivered $1,443.48. The $10,000 Sunday March 2 event was won by Stink Palm, as well as $2,900. The final UP tourney on the weekend had bansman winning the $2,500 Nightly R&A on Sunday, March 2, for $1,146.59. Learn more about Vegas online poker tournaments and what they have to offer.