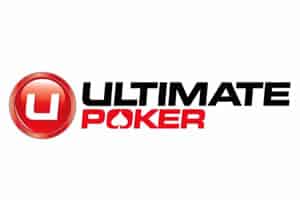 UP Boosting Geolocation Software, Adding Bug Fixes, Advanced Features
After a March period which showed a 1.5% increase over low February revenue, Nevada online poker is getting a software upgrade. January and February are typically slow months in the online poker industry around the world, and in the United States it has been no different this year. Nevada Internet poker revenue reached $824,000 in February. That equates to roughly $29,428 of state funds generated each and every day of that month. March proved better. $926,000 was reported as being taken in by the Silver State's Internet poker sites, which works out to $29,871 earned every day, for a slight but welcome increase. And at Ultimate Poker, geolocation, stability and player features are improving.
While the uptick in the revenue numbers released by the Nevada State Gaming Control Board was a nice sign, the fact that Ultimate Poker is undergoing a significant software upgrade is even better news for poker players in Nevada. And though UP has been profitable, they have lagged behind competitor WSOP.com in both revenue and traffic for several months. A recent review of New Jersey's Internet poker operations showed that the sites using software which scored the highest in customer satisfaction rankings also were the ones which generated the most revenue. UP executives hope the trend holds in the Silver State as well after the software update. You can learn more about some of these poker rooms through our Vegas online poker site reviews.
Delaware, New Jersey and Nevada have all experienced problems with their geolocation software. Players legally located inside those states have been kicked out by the system because they were showing as being physically outside the state, making them ineligible for Internet gambling options. While Nevada's overall player location verification system is much better than it was when it first launched nearly a year ago, there have still been problems. Ultimate Poker updated its online poker software last week in Nevada, and it now resembles its more efficient New Jersey counterpart.
While several bug fixes were on board, better geolocation accuracy is the big advancement. Hopefully eligible online Silver State poker players will not be seeing "not location verified" when they attempt to log online for some Texas Hold 'Em or Omaha poker. In a detailed statement concerning the upgrade, UP mentioned that the new geolocation software is much more accurate than what they were using. These are the same improvements which have already been delivered to the New Jersey poker sites run by the company. Also, an "Auto top-up/reload" feature was added to the Ultimate Poker client. This should increase revenue, as it makes it quicker and easier for players to add more money to their Nevada online poker accounts.
Terrence Chan is an official spokesperson for Ultimate Poker, and he stated that there are more significant changes on the way. With the globally popular land-based World Series of Poker tournament run by its competitor coming up, UP is wise to make whatever upgrades it can as quickly as possible. Upcoming UP player experience upgrades will include a time bank feature, synchronization break, note taking capabilities, a display showing rebuys in the lobby, deal speed her hand and a hand history replayer.