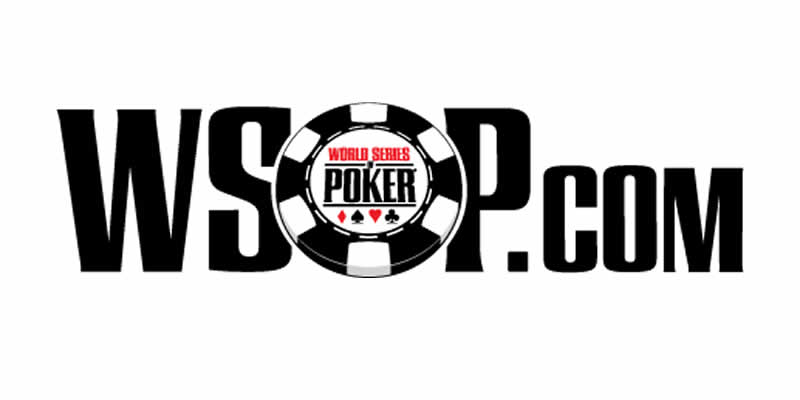 Las Vegas Online and Offline Poker Revenue Jumps
With Las Vegas online poker deluged in the brick-and-mortar sense because of this year's World Series of Poker tournament schedule, physical casino revenues are up. But the virtual poker operations licensed in Nevada are also getting healthier, up a full 9% to nearly $900,000 revenue reported for the month of May. June will almost certainly best that number, thanks to the efforts of the physical casinos which went out of their way to provide online poker playing opportunities for the worldwide card players which have traveled to Las Vegas for this year's WSOP tournament. Vegas Internet poker tournament action at the two major Nevada cyber card rooms has experienced an uptick recently, and will probably help drive excellent June revenue as well.
WSOP.com Pays $67,000 in Weekend Online Tournaments
At WSOP.com in Nevada, newcomers were grabbing most of the big money. This is further evidence that tourists in town for the annual WSOP madness are logging online and playing in the many tournament offerings. WSOP offered 76 possible prizes over 7 major tournament events, which included the site's Weekend Warm-Up $5,000 Guarantee and Re-Entry, the R&A $3,000 Guarantee on Saturday and the popular Freezeout on Sunday. The largest prize offered was a free entry into the 2014 WSOP Main Event Texas Hold 'Em tournament, which is delivering a $10 million first prize. A total of $67,800 in cash and prizes was delivered in this past week's WSOP major online tournaments.
EasterBunny Arrives Late in The Season, But Profitably So
A $215 buy-in was required to battle the other Nevada-based online poker players for a chance at winning a seat at this year's WSOP Main Event which begins July 5. Tiger76 bested the field, winning his place at the Main Event table with only a few days to spare. The largest cash prize offered by WSOP in its weekly major tournament schedule turned out to be an $8,262 first prize in the Sunday $10,000 event. That was claimed by EasterBunny, who also pocketed $365 in the Sunday Freezeout. Those two final tables were the first that EasterBunny has made in the Nevada online poker scene this year.
UP Runs 5 Weekend Nevada Poker Tourneys Online
Over at Ultimate Poker, that company has decided to return the popular "Chase the Dream" tournaments schedule to the weekend's Sunday lineup. In that tournament format, $5,000 each is paid for first and second place guaranteed, no matter the number of entrants. UP saw a total of 325 poker players fighting for 45 prize spots, which totaled over $30,000. HoneyBooBoo and Butters finished first and second in the Sunday Chase the Dream event, each pocketing a cool $5K. The tournament was attractive to intelligent online poker players, because an overlay of $10,851 was available, as the guaranteed prize money was not met by entry fees.
Butters Passes the $60K Mark in Nevada Online Poker Winnings
Butters has been a consistent winner ever since Nevada launched its online poker industry. The second place Chase the Dream $5,000 victory brought to more than $20,000 his Ultimate Poker win total. Butters is also a frequent presence over at WSOP, where this year has seen more than $40,000 won by the talented Nevada poker player. UP also saw @MDGPoker (wholefnshow) take home $1,055.60 for first place in the $2,000 Nightly R&A on Saturday. The $10,000 Sunday tourney run by UP was won by RedNinja, who pocketed $2,500.68 for the effort. The $2,000 Nightly R&A is the last major tournament of the weekend offered each week on Sunday night at Ultimate Poker, and Kristin won $1,330.87 for her victory in that event.