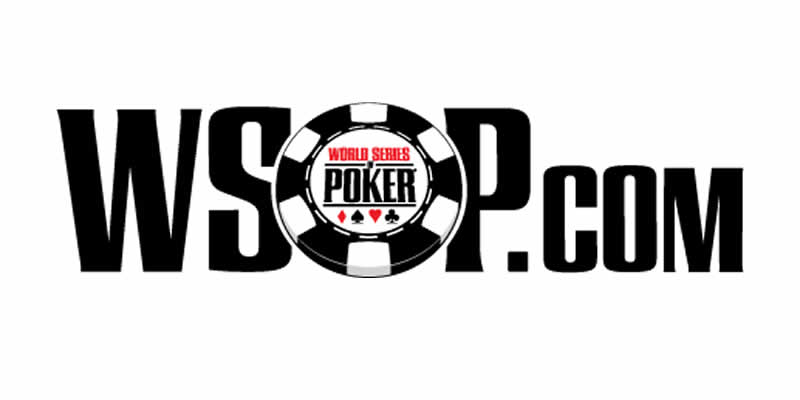 WSOP, UP Weekend Tourneys Pay $64,647 With TimTebow in the Field
Vegas online poker shows five major Nevada Internet poker events this past weekend at the WSOP site. The biggest cash-out in a non-ticketed event offered by WSOP was TimTebow (no, not that one). And a World Series of Poker Main Event qualifier given by the website ended up with a couple of thousand dollars in overlays, which created some great value for the players involved, while also offering a chance at history. WSOP saw two Las Vegas online poker tournament events not quite meeting their guarantees, which makes you wonder why the website calls the tournaments "guaranteed". However, the leading website in Internet poker cash game traffic in Nevada did see 313 registrants take home 40 prizes worth more than $41,000.
A Couple of Usual Suspects Show Up Again
Over at Ultimate Poker, it appears that a couple of hot players whose names are frequently mentioned in this column continue to do damage and take down tournament titles. The second largest Nevada online poker website also offered five major tournaments, with 199 runners competing for 27 prize spots. Cash paid out in those tournaments this past weekend was $23,172. On the UP website, Butters continued his or her impressive play, as did allprowi (known as Iamtheflower over at PocketFives). Spring has finally sprung, and as summertime approaches, watch those two names. They consistently cash, and almost certainly seem to be eventual contenders for a World Series of Poker Main Event qualifying title at some point. Luckisreal is another player who is consistently winning, taking down cash and tournaments at both the WSOP and UP Nevada online poker sites.
WSOP Weekend Tournaments
The aforementioned Butters took home more than $1,100 over the weekend at WSOP during their weekly tournament offerings. A fifth place finisher ($338.17) in the $27.50 R&A $3,000 Guarantee for Friday, March 21, he also managed second place ($750) in the $33 Re-Entry $3,000 Guarantee event on Saturday, March 22. Maddogjim earned $1,252.50 for first place in that Friday R&A, with Cyanever winning $1,110 for a first-place finish in the Saturday $33 Re-Entry. Dicma, mentioned previously in this column, won the $215 Qualifier to the 2014 WSOP $10,000 Main Event run on Saturday, March 22 for the highest individual cash at WSOP this past weekend, as well as a WSOP 2014 Main Event entry. And TimTebow pulled in a smooth $5,432 by winning the $15,000 Sunday tournament at that site, and has been at several $15K final tables before his win this past weekend. Luckisreal earned $1,479.00 for a first-place finish in the $27.50 R&A $3,000 Guarantee for Sunday, March 23.  Check out the upcoming tournaments the WSOP site.
Ultimate Poker Weekend Tournaments
UP started off the weekend with their $2,500 Nightly for Friday, March 21, which showed 28 hopefuls buying in for $50 apiece. Five places were paid, with the "hot as a two dollar pistol" Butters earning $1,110.19 for his first-place finish. Allprowi was awarded $749.39 in compensation for his second place finish in that tournament. Also at UP, the $2,500 Nightly R/A on Saturday, March 22 had 29 contestants purchase spots at $50 each, creating a prize pool of over $3,000. The Solution was definitely that, as the Nevada card player was awarded $1,255.79 for a victory in that tournament. Continuing their dominance in online Silver State poker, Butters took home third and $470.93, while luckisreal lucked into a fifth place finish for $251.16.
FLUFFYBUNNY Shows Up Just in Time for Easter
The $3,000 Sunday R&A for March 23 over at Ultimate Poker had 18 players willing to pay the $75 entry fee. With over $3,000 in the prize pool, zzpop63 won $1,535.62 for a first-place effort. Allprowi showed up yet again, with $614.25 in third. The UP $10,000 Sunday, March 23 tourney showed 88 hopeful card players, with more than $8,000 in prize money. Almost $2,000 of value-rich overlay was created, and nine spots were paid. Gothunder took home a cool $2,900 for first place, with chrisz19 awarded a generous $2,000 per second. The $2,500 Nightly R&A on Sunday, March 23 rounded out the week at UP, with the seasonally-appropriate FLUFFYBUNNY earning $1,674.40 for first place. That is another player consistently cashing at tournaments and ring games on the Nevada online poker websites, who very well may make a World Series of Poker Main Event qualifier run soon.